Discover more from Beyond the Peloton
In-Depth Pro Cycling Analysis
Over 16,000 subscribers
Welcoming Jumbo-Visma and Wout Van Aert as Our New Overlords as Ineos Struggle to Find Their Footing
Wout van Aert announces himself as a new classics superstar while his Jumbo-Visma emerge as the strongest team on the planet and Ineos struggles to adjust
If you find these newsletters helpful, you can buy me a coffee to keep me fueled while up early watching races.
The latest episode of the Beyond the Peloton Podcast is live.
Wout Doubles Up at Milano-Sanremo
Jumbo-Visma's Wout van Aert continued his dominant run at the Italian classic and first monument of the 2020 season last weekend. The budding Belgian superstar was the heavy favorite according to the betting markets, but Sanremo is a notoriously difficult race to win as the odds-on favorite. However, van Aert used his white-hot form to cover an attack from last year's winner, Julian Alaphilippe on the Poggio, before executing a technically perfect descent onto the finishing straight and staying calm as the peloton rapidly closed-in on the leading duo before launching his winning sprint.
It is difficult to overstate how impressive a feat it is to win Strade Bianche and Milano-Sanremo in back-to-back weekends. Van Aert is emerging as a legitimate one-day superstar who appears as though he could rise to the level of classics greatness achieved by Tom Boonen and Fabian Cancellara. It is worth noting van Aert won his first monument at 25 years old, the same age Boonen and Cancellara were when they won their first.
Super Abridged Race Notebook
The 300km classic always comes down to the final few kilometers and 2020 was no different. After a supersonic trip up the Cipressa, the penultimate climb, the peloton began an equally-nuclear ascent of the final climb, the Poggio.
6.5km-Towards the top of the Poggio, Alaphilippe launches a vicious attack that sees him pull back and blow by the two leading riders. Only Van Aert can match the speed of the Frenchman (van Aert hit a whopping 1,270 watts responding to this attack). We see 2017 winner Michal Kwiatkowski attempt to go with them but is ultimately unable to follow the wheel.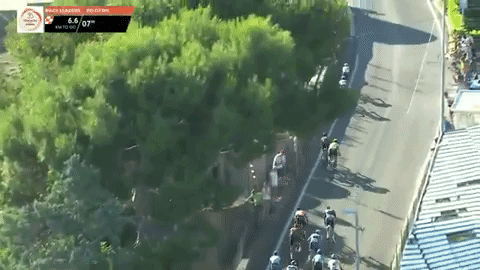 5.7km to go- While van Aert goes with Alaphilippe initially, he is actually dropped by the top of the climb. But it is here that the Belgian makes a smart decision that wins him the race. Instead of panicking and going too deep into the red attempting to follow Alaphilippe, he rides his "own pace" (according to his Strava file, he averaged over 600 watts during this "reduced" effort).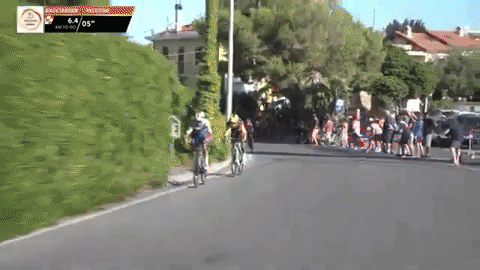 3.7km to go- While Alaphilippe goes over the top of the Poggio alone, he rushes the descent and makes a few critical errors, which allows a technically perfect van Aert to catch back on roughly halfway down.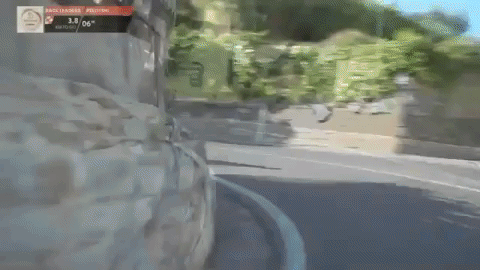 .4km to go-Alaphilippe smartly refuses to hit the front inside the final km, which forces van Aert to manage the pace without compromising his sprint while the peloton closes in on them.
Despite being forced to lead out the sprint, van Aert is able to hold on a late surge from Alaphilippe at the line and take a win his first monument win just ahead of the peloton.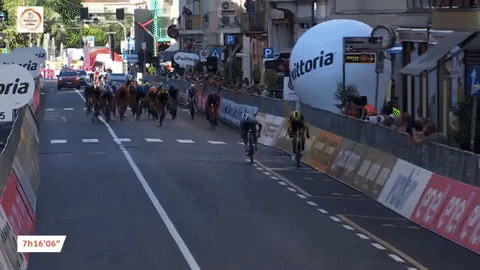 Takeaways:
Wout van Aert is the hottest rider on the planet at the moment

His rival, Mathieu van der Poel, can't quite capture the sparkling form he had in 2019. The Dutch rider has yet to win a race in 2020 and ended up in a disappointing 13th place at Sanremo.

The "sprinters classic" continues to be dominated by non-sprinters. The last four editions have been won from reduced groups or by solo riders as the Poggio continues to be ridden at supersonic speeds. I clocked this year's time at roughly 5:56, which ties it at the 4th fastest ascent of all-time.

Michael Matthews and Peter Sagan finished first and second in the bunch sprint behind. The two ultra-versatile riders look to be riding into form just before the Tour de France and Mathews looks like he could finally challenge Sagan for a green jersey victory but for his team's baffling decision to not select him for the race.
Ineos Infighting at Tour de l'Ain
Across the alps, Jumbo-Visma and Ineos were going through a dress rehearsal for the upcoming Tour de France at the small French stage race Tour de l'Ain.
If the race is indicative of the Tour, Ineos is in trouble, as Jumbo-Visma put an absolute beat down on them.
After being dominated by Jumbo on both stages 1 & 2, Ineos attempted to put them under pressure on the final stage 3 up the Col du Grand Colombier, which is where stage 15 of the Tour de France will finish.
However, instead of putting Jumbo under pressure, Ineos appeared to only put their team leader, Egan Bernal, under pressure.
With 8.7km to go, Chris Froome puts in a massive turn of work, hitting close to 600 watts, before pulling off. The issue is that he was dropping Bernal in the process. It is incredibly odd that he would feel the need to put in some an aggressive turn before blowing up. If he had the energy, he should have pulled at a lesser pace for a longer period of time.
A few moments after he pulled off, his teammate Jonathan Castroviejo puts in another aggressive turn, completely drops Bernal, and then pulls off, leaving their leader cooked, dropped, and isolated with four Jumbo-Visma riders.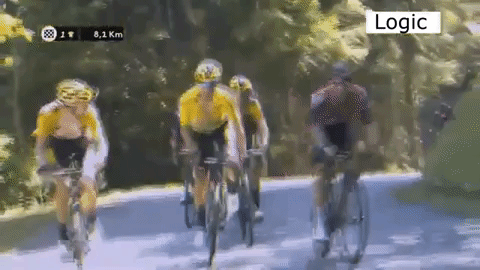 None of this makes any sense from a tactical perspective and speaks to either disharmony within the team and/or a lack of understanding of how to race when you aren't the strongest team in the race.
Takeaways:
Jumbo-Visma is the strongest team in the world at the moment and Ineos is struggling to learn how to race as underdogs. The first stage of the Criterium du Dauphine finished this morning and saw more Jumbo dominance, along with another Wout win, and more Ineos struggles (Froome was dropped with 5km to go in the easiest stage of the race).

Froome, while not anywhere close to his best, might be selected for the Ineos Tour de France squad as a domestique simply because they don't have anyone else up to the job.

Ineos needs to sort out their incoherent strategy and unite behind a leader if they want to win the Tour of 2020. Everyone has bad days in a three-week stage race and if you can't count on your team to protect you during those times, it becomes incredibly difficult to win.

The betting markets have lost faith in Ineos after this performance. The odds have slid heavily for Chris Froome, who is down to +2000 from an early line of +550, Geraint Thomas is down to +1600 from an early line of +900.

If confidence in Ineos is down, it is up in Jumbo. Roglic is at +200 from +550. I hope you got your bets in for the Slovene early.
Criterium du Dauphine
The race through the south of France features five stages with five uphill finishes, all over roads generally followed later by the Tour de France. Keep an eye on this race as the winner usually goes on to win the Tour de France. At the minimum, a top placing is required for a future Tour winner, and this year will be even more indicative of Tour success. The final stage of the Dauphine usually finishes roughly 25 days prior to the Tour's first mountain stage, but this year's edition will finish only 14 days before the Tour's first foray into the mountains, which leaves little time for panic-training and form correction.
Il Lombardia
The Northern Italian monument, usually held in October, is running this weekend but will, unfortunately, be overshadowed by the Criterium du Dauphine. The race starts in Bergamo and finishes in Como and is backloaded with steep climbs and difficult descents.

The start list will be depleted this year but will include Vincenzo Nibali (+1200), who relishes these types of courses and won on this course in 2017. His teammate and last year's winner, Bauke Mollema (+1400), will also be there, along with Jakob Fuglsang (+500) who broke Strade Bianche apart with his strong riding and Remco Evenepoel (+175), who recently won the Tour of Poland with a superhuman 50km solo breakaway. It would take a crazy person to bet against Evenepoel at the moment, but putting money on short odds in a one-day race with endless variables like Lombardia makes me nervous. I am staying away from this one, but I don't hate Nibali at +1400 or Fuglsang at +500.